Weekly Check-in: 12/12
Two new projects, working with others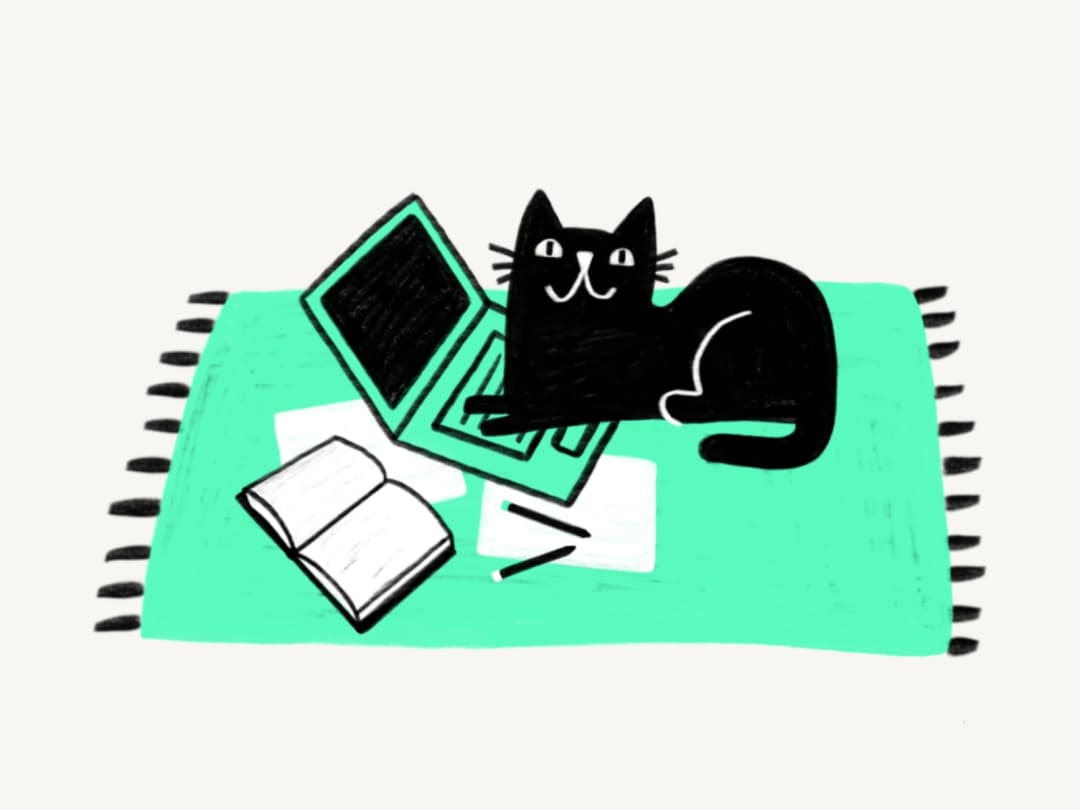 Illustration by Kelsey Holmes
For the sake of accountability, I am writing weekly check-ins with updates on projects and small personal updates on Tuesdays.
See all check-ins here.
Last Week's Update
Hello there!
I took a break from updates for Thanksgiving, but have been pretty busy for the past few weeks. Here's what I've been up to:
Working with a potential co-founder
For the past several weeks, I've been working with someone on a low-code enterprise app builder. This has mostly meant being on sales / discovery calls, understanding how customer success and revops teams work with data, and brainstorming ways to solve their problems - things like forecasting future revenue, anticipating which teams are happy / unhappy with the product, and automating the manual work of provisioning new customers, cancellations, and the like.
It's pretty different from anything I've done in the past, and I've enjoyed the new challenge of building for these teams, which are important to a well-functioning business but can be overlooked within the company when it comes to engineering resources.
I'm a believer in the low-code tools space - it's a combination of my affinity for tools in general, and the idea of creating tools that create more specialized tools - it's a great way to make solving repetitive problems easier and ultimately bring more satisfaction to people by turning them into builders. (In my view, it's why games like Minecraft are popular - people love building stuff, but most need good feedback systems and guidance and don't have the patience to continuously experiment).
Daybird / InsightLoop
Another project I've been working on with someone is InsightLoop, a daily journaling app that helps users review past journal entries and generate insights. The idea is to have users write short, bite-sized daily entries and then look back and see how they've grown and changed.
We're thinking it would be great for therapy clients to review with their therapist, and perhaps generally useful for people who want to get a bit more out of their journaling.
I've been able to build this on top of Daybird's code, and put it in a React Native shell to feel like a native mobile app. Let me know if you'd like to try it out.
For fun
Reading:
Myth of Sisyphus by Albert Camus
I and Thou by Martin Buber
Playing:
Returnal - I dislike rogue-likes, but what an amazing game
Baking:
thumbprint cookies
"sinless" tiramisu
Goals
Q4: Polyglot released with 3 active users

It looks like Polyglot is paused - there's just no urgency in my mind to work on it.

Q4: Daybird released with 10 active users

Putting InsightLoop into this goal, looks like we have a good chance for this.

Q4: Ride 270 miles

188 miles down, 82 to go. That's 27 miles a week, which is a bit high but certainly within reach.
With love,
-Tim