Weekly Check-in: 2/6
Startup accelerator, build measure learn is wrong
For the sake of accountability, I am trying to regularly writing check-ins on my work in progress.
See all check-ins here.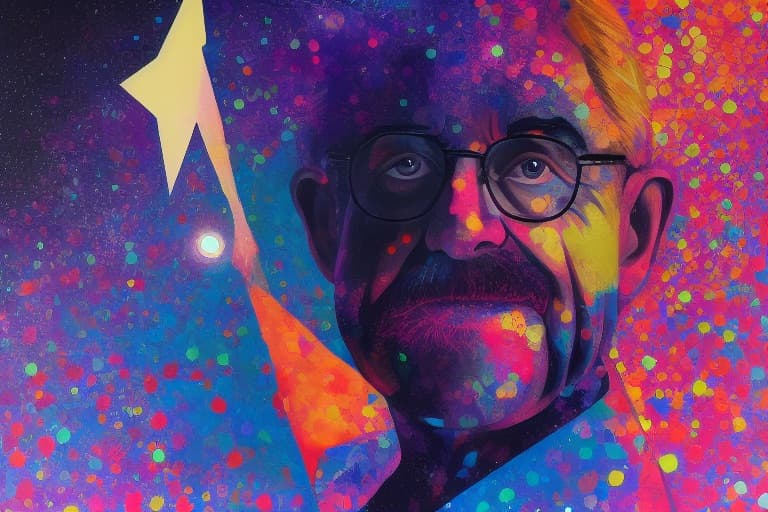 Steve Blank (father of the lean startup), Chuck Close style, Stable Diffusion 1.5
Greetings.
The past few weeks have been quite full, which means unfortunately that I've not been able to write consistently. Our childcare situation has also been rocky, a story for another day.
Startup Accelerator
Something to announce, I guess. I've been working with a startup incubator called ArisX. It's a pretty loose structure with a small cohort of founders that's focused on helping everyone do the hard work of talking to customers and refining their problem statement.
To date, I've met with 36 people over the past 7 weeks of working on new ideas, of which 21 were potential customers (the rest were VCs and founders to get some feedback and ideas). I've learned a lot, but don't have enough evidence to start working on a problem yet. I'm realizing that a big part of this journey is just the stamina to keep talking to people and work through ideas, and it's much easier to do that with others.
My co-founders and I worked on the company that would become Tandem starting at the end of 2017 - I don't think we ever found true product-market fit after five years, whereas my first company, Astrid, seemed to have momentum behind it from day one, though it got a lot easier as we made the product better. I know better than to jump into a "build it and they will come" type of project, so that helps keep me patient.
Speaking of which...
Build measure learn is wrong
Or at least, wrong for early stage startups. I've heard others say that it really should be the reverse - learn, measure, build is a more accurate description of the proper set of activities.
Learn - figure out what problem you're trying to solve and learn all about it (probably by talking to a few people)
Measure - figure out how many people have this problem and what it's worth to them
Build - now go do the thing
And then you start all over again - learn what to do next from the response, measure your impact, and build again.
For some reason, "build measure learn" is the phrase that stuck, but I think it's time to put that to bed. Especially for B2B companies, the whole post-build "measure" part is extremely fraught, as most things you build quickly won't be good enough at enough scale to learn anything meaningful.
Ultimately, I come back to Y-Combinator's phrase - "make something people want" - but that's a bit too vague to be an action plan.
How about listen, learn, and... hypothesize?
* * *
Goals
Time for an update on Q1 goals:
Startup:
Talk to 50 prospective customers (eng / data science)

21 so far. I guess I'm right about on track.
Right now I'm in the "learn" phase of the cycle, so I need to spend a bit of time to synthesize these conversations.

Get 3 design partners / pilot customers
Personal:
Work out 20 times per month (~5x a week)

Let's see - January I did 21 days, so 👏 hooray